Worlds Brightest Real Estate Displays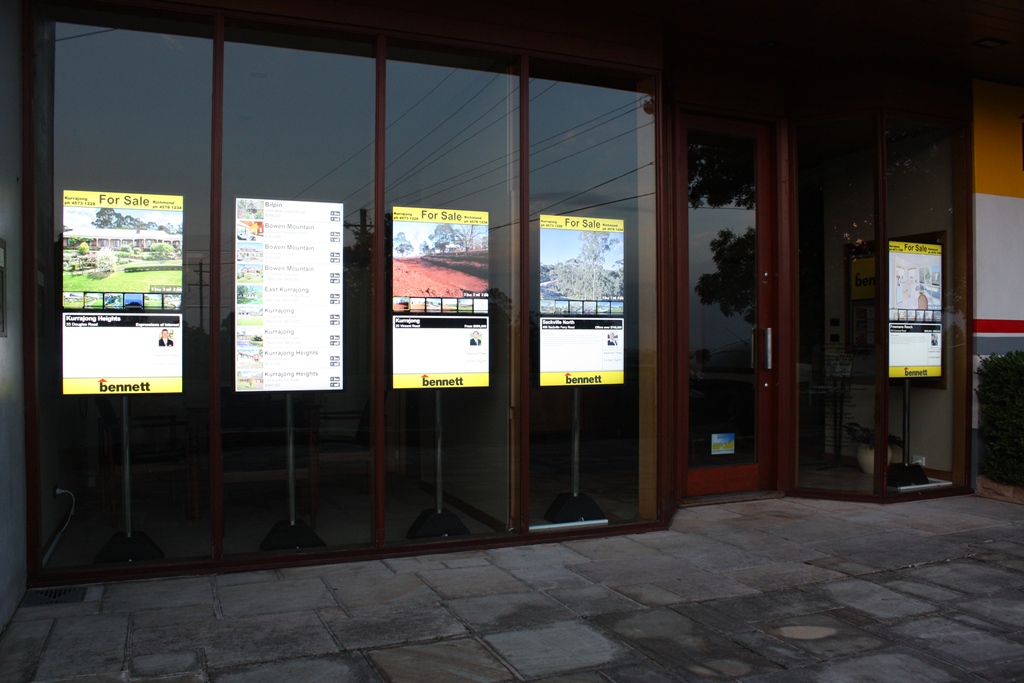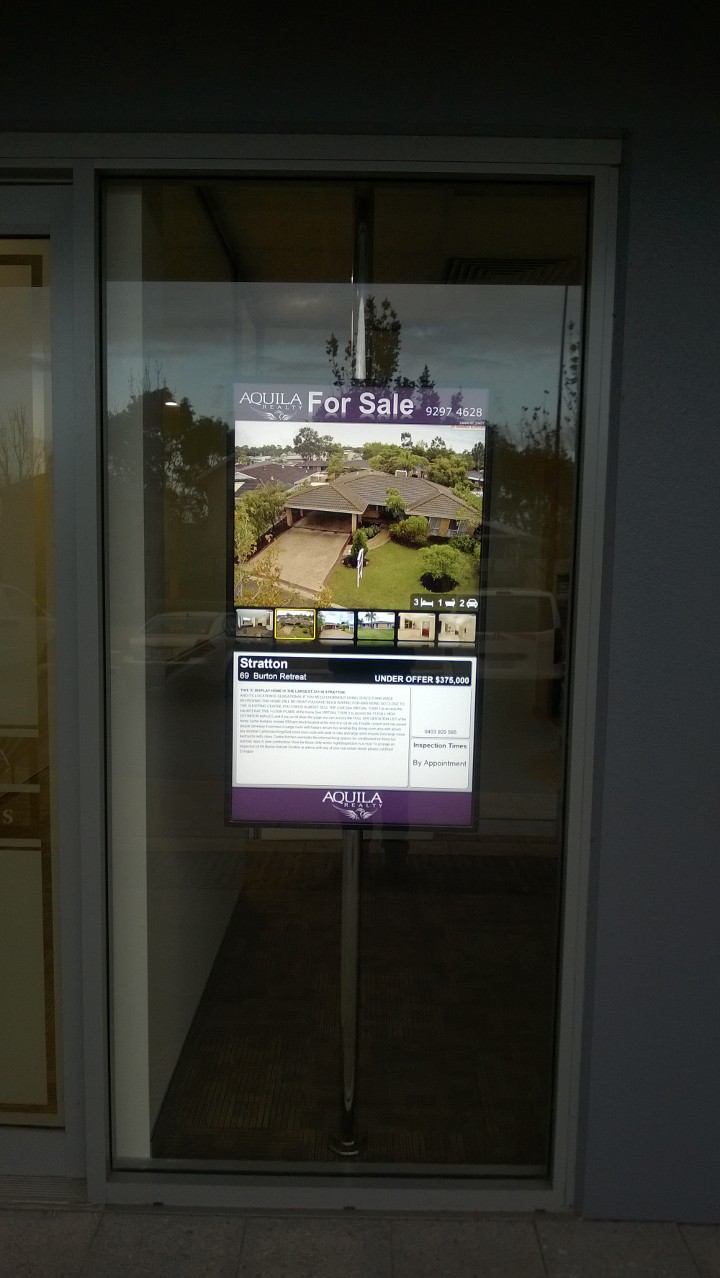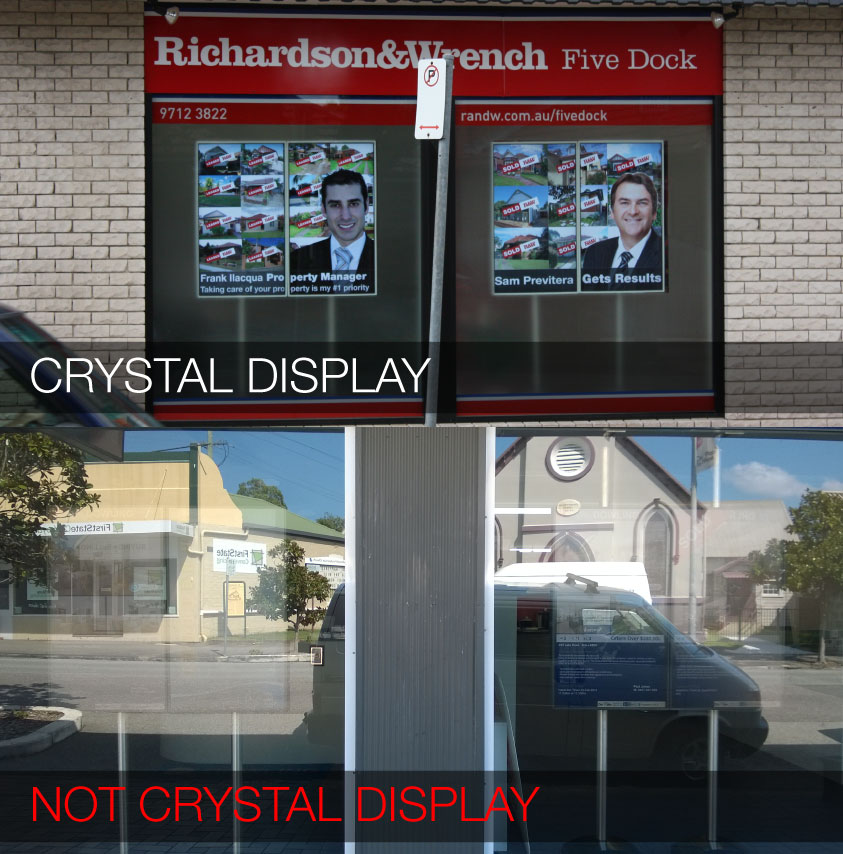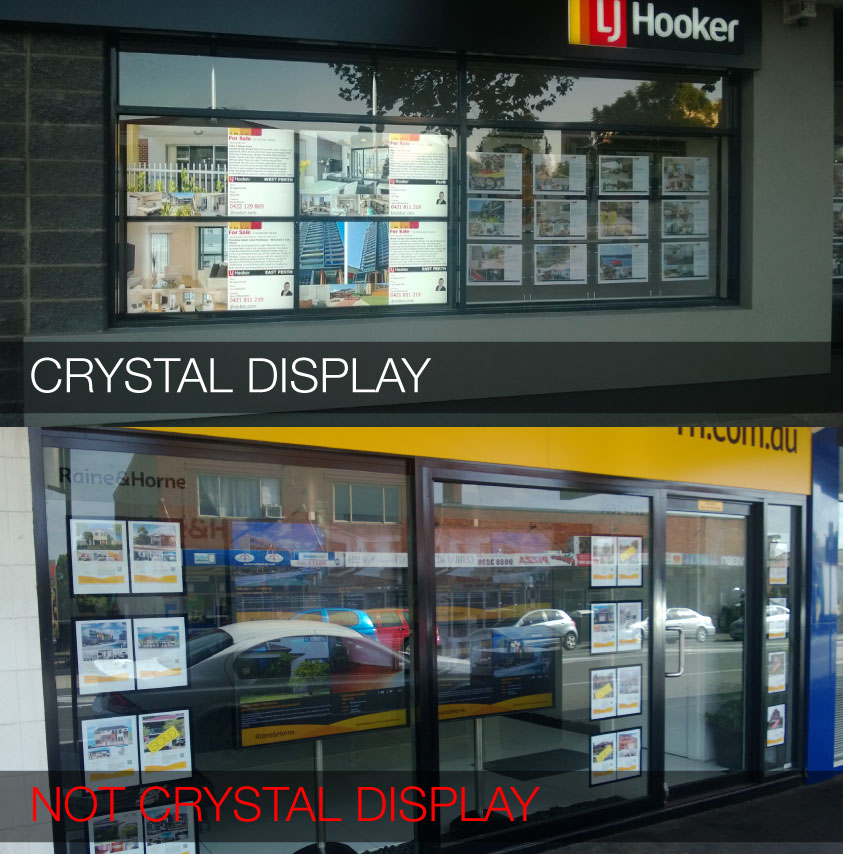 The Crystal Display 46" 1500nit Display uses the world's brightest LCD display technology being manufactured today.
If you're looking for the brightest and clearest real estate display then you have found them! Up to three times brighter than competing displays, not only do you get the world's brightest but also the best looking real estate displays. All of our products come with our powerful embedded computer which delivers eye-popping 3D animations and visual effects which help capture more attention than competing static displays.
Specifications
| | |
| --- | --- |
| Sizes | Our world's brightest 46 inch real estate displays measure 1050mm by 605mm. |
| Commercial grade LCD panels | There is only one way to combat the effects of sunlight, reflection and glare and that's with maximum brightness. Our super bright displays are the only products on the market which have been specifically designed for operation in bright sunlight conditions. |
| Embedded Crystal Player in every screen | No bulky server or external media player required. No messy video cables. Crystal Display uses industrial grade embedded technology in every screen resulting in the most reliable and advanced Digital Signage solution available today. |
| The best looking digital displays on the market | All electronics, wires and mounting hardware are neatly hidden inside the purpose designed Crystal Display enclosure which results in the best looking and best performing displays on the market. |
| Professionally installed | Our nationwide installation team has the resources and skills to ensure your screens look the best when installed at your agency. All cables and mounting hardware are neatly hidden. |
| Crystal Display Animated Software | Our powerful graphics system features 3D animation, visual effects and moving content to help capture more attention. |